Bending and fabrication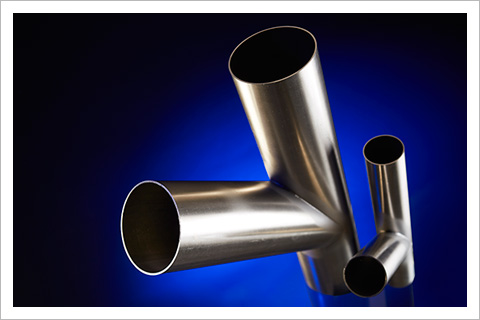 Our customer base includes many of the best tube manipulators and fabricators in the country. We often use this resource by supplying a finished or semi-finished part, instead of just the raw material.
We can offer bespoke fabrications of all types, but one of the most common is long-radius tube bends from 12 to 273 mm diameter, with a standard CLR of 500, 762, 1000, or 1200 mm. Our tube bends are made from tube from which the inner weld bead has been removed, which makes them ideal for pneumatic conveying. For this market we also supply a range of abrasion-resistant wear bends, and Morris couplings with either 2, 3, or 4 bolts.
Other popular fabricated items included reducers, tees, and Ys.
The typical lead time on tube fabrications is 5 to 7 working days.